GP ANCHOR
CALCULATION SOFTWARE
THE ANCHOR CHANNEL DESIGN SOFTWARE FOR SELECTING AND SIZING THE ANCHOR CHANNEL
The anchor channels design software enables the design and verification of the company's anchor channels in accordance with current regulations. The anchor software was developed with the aim of being as intuitive as possible, controllable and adaptable to a wide variety of design problems.
As of version 6.0.1.0, the anchor software allows safety verifications to be performed according to the American ACI 318-14 and AC232 specifications in addition to the European EN1992-4 standards already implemented.
The anchor channel calculation interface supports 11 different languages: English, German, Italian, etc. The calculation report is prepared for English, French, Spanish and Italian, while remaining fully editable by the user to handle other languages.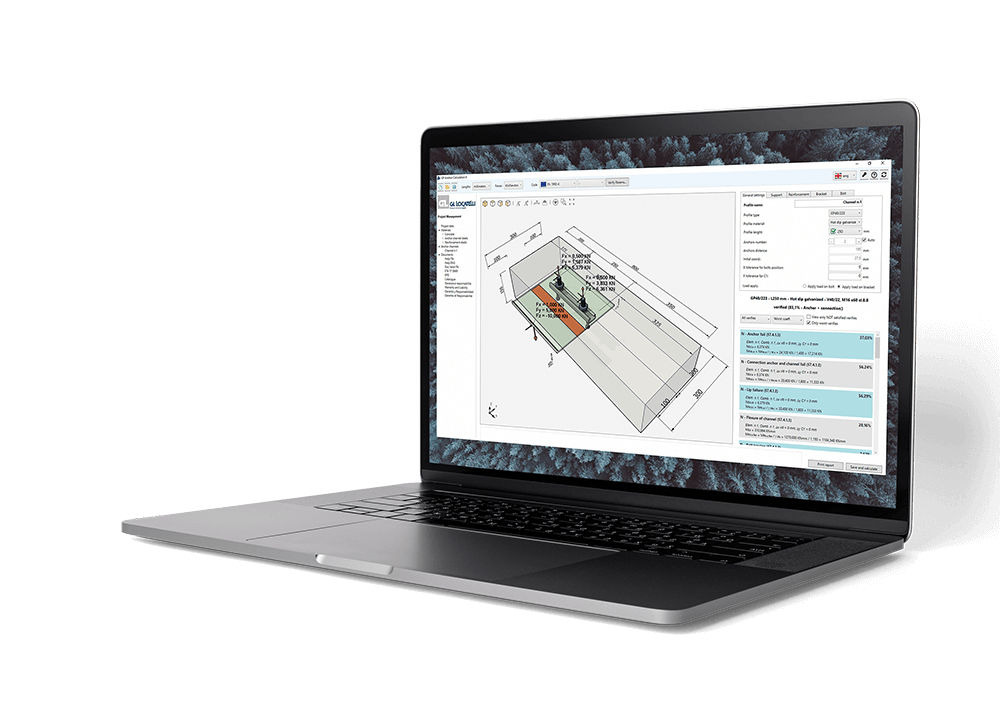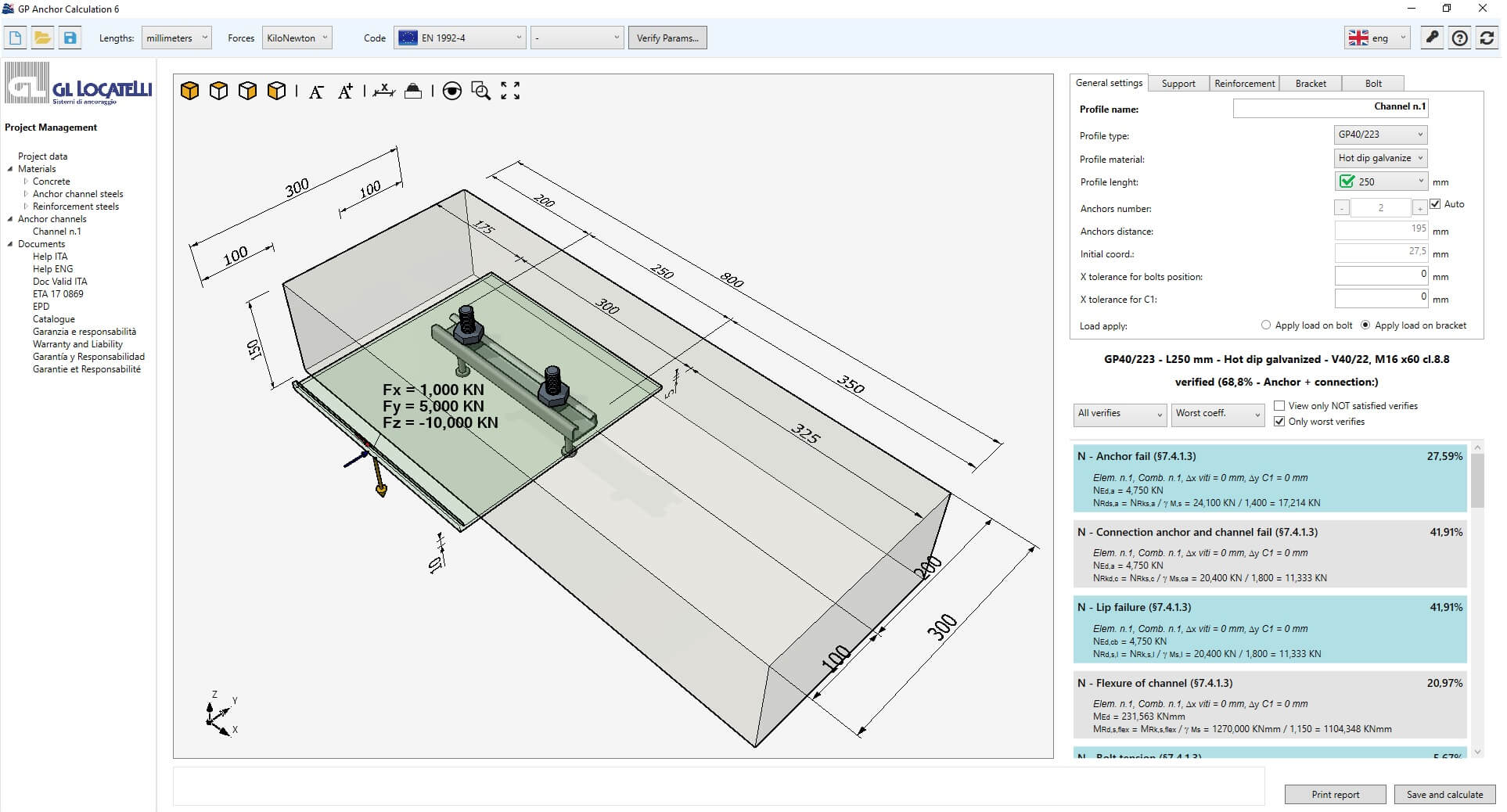 The graphical interface available on GP Anchor Calculation is particularly effective for the design and verification of anchor channels according to current technical standards
The anchor software interface allows quick data entry and, at the same time, gives the user total control over the design process.
The anchor channels design software makes it possible to design and verify all commercial profiles from the GL Locatelli company and to choose whether to perform calculations according to EN1992-4 European standard or ACI 318-14 USA standards. Especially interesting is the possibility of managing an unlimited number of load combinations, each characterized by its own limit state.
From a technical point of view, the strength of GP Anchor Calculation is the possibility of controlling the results produced by the calculation procedures, for which 3 levels of control are provided.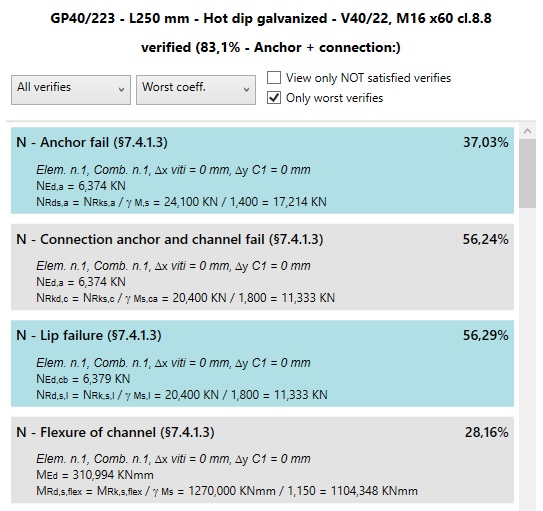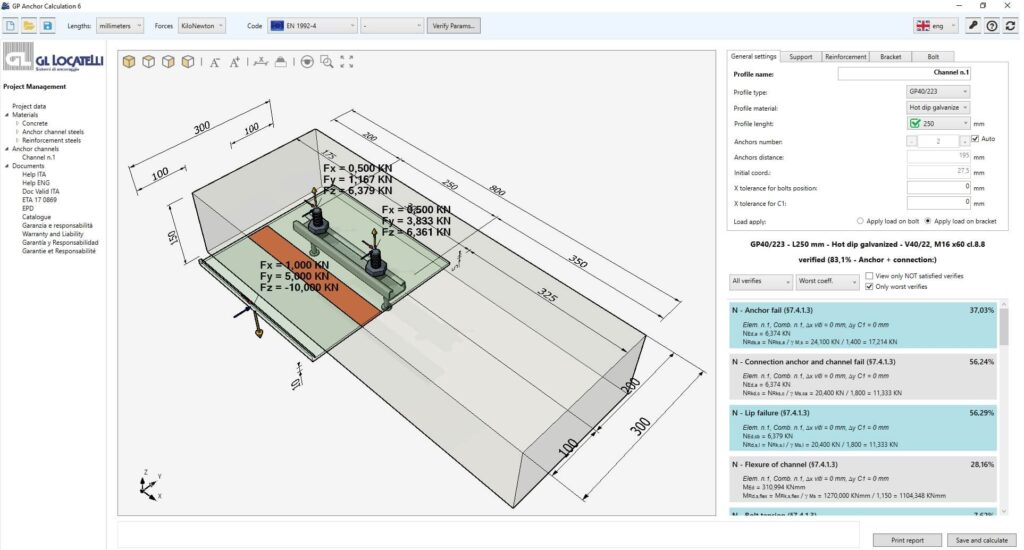 GP Anchor Calculation procedures were validated using manual calculations. The software guide and validation document contain descriptions, with numerical examples, of the implemented calculation procedures.